Roll over image to zoom in
Description
HIGHVAC's ACS series Air Cooled Dry Screw Vacuum Pumps offer a new option for small dry pumps.
Dry screw type vacuum pumps simplify the gas path, reducing pump failure due to contaminant build up.
Reliability, ease of maintenance, and long life cycle are all factors that contribute to making this the pump technology of choice for the botanical extraction industry.
ACS is the SMART choice for your manufacturing process or inclusion into your OEM equipment line.
• Dry Screw Technology
• Reduced Maintenance over RVP Pumps
• High Water Vapor Tolerance
• Air Cooled
• In Place Solvent Cleaning
• Integrated Gas Ballast Valve
• Three Available Sizes
• Pressure Adjustment with VFD controller
Lead time 5-7 business days 
Freight Shipment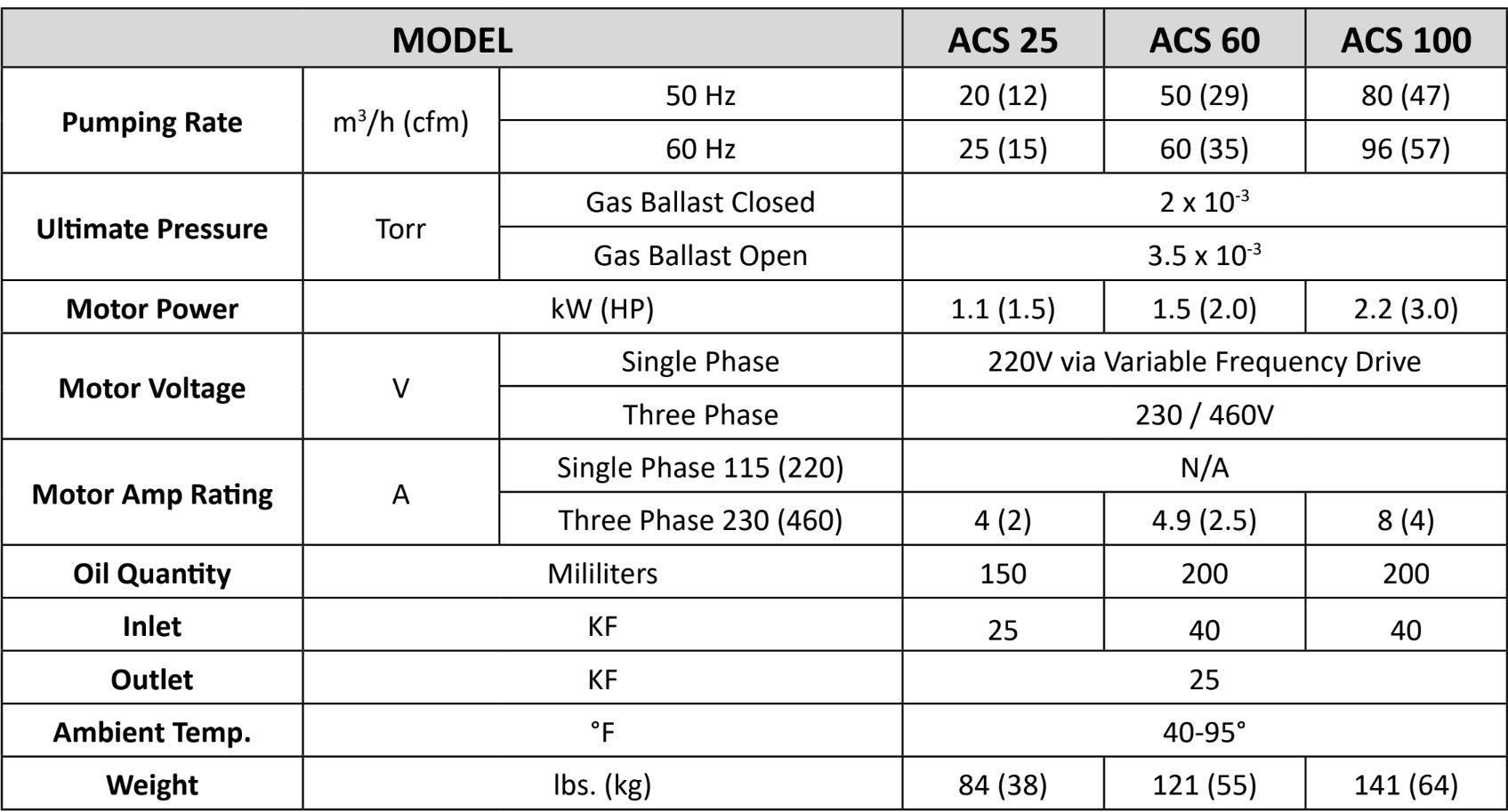 Payment & Security
Your payment information is processed securely. We do not store credit card details nor have access to your credit card information.